Mobility Routine- For Total Body in a Time Crunch
All of us encounter times where we are unable to move as much as we like – maybe from being busy at work, life situations needing our attention, or a pandemic quarantine! When we find ourselves sitting more and moving a lot less, on top of increased stress levels, our bodies may start to feel stiff or locked down. Having a quick mobility session ready for you to "roll through" can make all the difference in how you weather those challenging times.
Here is a quick mobility session inspired by FMS partner Ground Force Method incorporating some classic FMS corrective drills:
<== Video for eYSxtN4h ==>
Ankle pumps and circles
Figure four switches
Figure four switch to Ankle sit
Anterior chain and Quad stretch
Seated neck extension with jaw opening
Neck and Thorax mobility
Shoulder rotations
Shoulder Mobility reach
Prone Spine Extension
Rib Grab
Brettzel
Prone Spine Extension
Prone Ankle circles
Active Leg Lower
Knee to chest stretch
Opposite Knee to Elbow + one hard roll each direction
Deep squat
While this looks like a huge list you will note that the video is under 5 minutes in length, so this is an efficient mobility session.
Key Points:
Do not move into pain.
Only move into the positions that you can move into.
Do not force positions.
Be patient and build range of motion over time.
When in doubt skip the exercise or position.
This quick mobility session gets "everything" moving with extra attention to the ankle, hips and thorax. Please keep in mind that I have been using this routine for a few years now and have built my range of motion over time so please take your time experimenting with this mobility routine and keep those key points in mind.
Author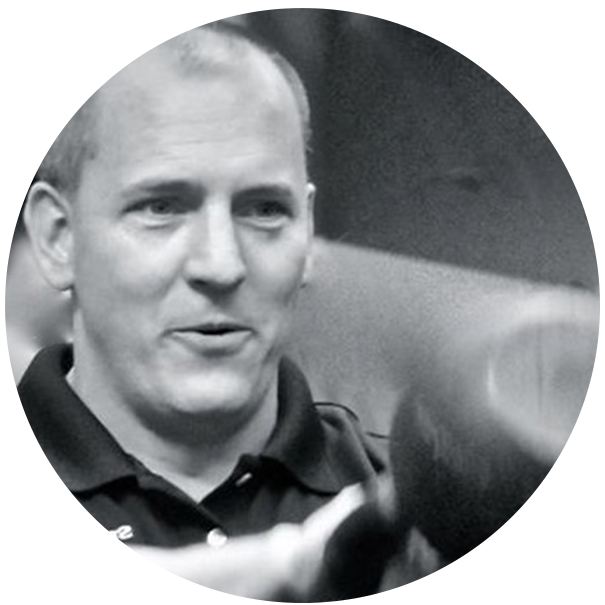 Brett Jones, StrongFirst Director of Education, is a Certified Athletic Trainer and Strength and Conditioning Specialist based in Pittsburgh, PA. Mr. Jones holds a Bachelor of Science in Sports Medicine from High Point University, a Master of Science in Rehabilitative Sciences from Clarion University of Pennsylvania, and is a Certified Strength & Conditioning Specialist (CSCS) from the National Strength and Conditioning Association (NSCA).
With over twenty years of experience, Brett has been sought out to consult with professional teams and athletes, as well as present throughout the United States and internationally.
As an athletic trainer who has transitioned into the fitness industry, Brett has taught kettlebell techniques and principles since 2003. He has taught for Functional Movement Systems (FMS) since 2006 and has created multiple DVDs and manuals with world-renowned physical therapist Gray Cook, including the widely-praised "Secrets of…" series.
Brett continues to evolve his approach to training and teaching and is passionate about improving the quality of education for the fitness industry.
He is available for consultations and distance coaching by e-mailing him at appliedstrength@gmail.com.
Please login to leave a comment