FMS Unplugged: Cook-ing the Brettzel - Episode 1
After so much interest in the Brettzels this past week, we had Gray do an impromptu video in the FMS studio and demonstrate how to get the most out of the Brettzels. Not only does it have impressive results, but it also has an intriguing name and history.
Brettzel Defined:
The Brettzel is a total mobility exercise for the quadriceps, hips, piriformis, glutes, low back and thoracic spine that will aid in improving shoulder limitations.
Want More Brettzel?
Learn more on the Brettzel in Kettlebells From the Ground Up and follow up with the Brettzel 2.0 in Kettlebells From the Ground Up 2.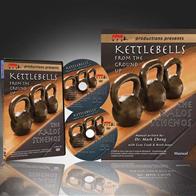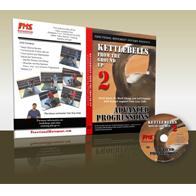 Please login to leave a comment
2 Comments
Great, Thorough Video....Devils in the Details...Great Job! Love these moves, use these moves, some smaller tips in here that perfect them.

Thanks

Ray McCarthy

程翀

4/3/2013 3:46:46 PM

Great job! Gray Cook is my idol! I appreciate you leading me to the top of PT career!thanks again!
from BEIJING ,CHINA
Cheng Chong