A Movement Vital Sign - Research on the FMS and Key Health Markers in Older Adults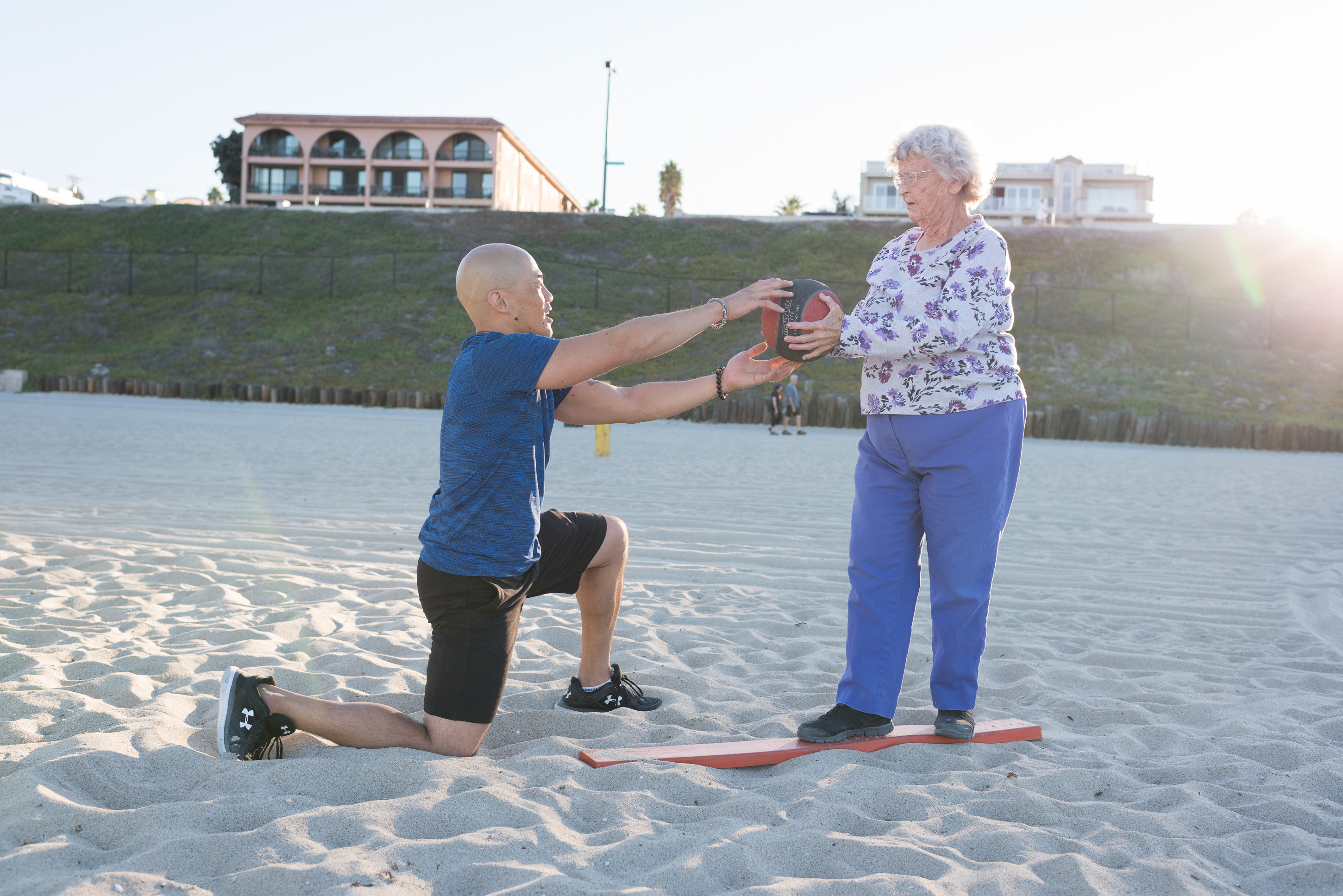 I can remember Gray Cook talking about the Functional Movement Screen (FMS) as a "movement vital sign" for years. In fact, the origins of the FMS come out of a desire to fill the gap between the pre-participation physicals and performance testing for youth athletics. But what does it mean for movement to become a "vital sign?"
If you will remember your last visit to the doctor you likely had heart rate, respiration, temperature and blood pressure checked before much of anything else occurred. These vital signs do not diagnose, but rather, inform whether additional testing is needed in specific areas. Running a temperature? The high temperature is not a diagnosis, but a sign that there is something occurring in the body that needs to be further evaluated. Is it an infection, a virus, or some other medical condition? We will only know with additional evaluation and testing.
Can Movement Be a Vital Sign?
We already know in the non-painful population, a movement screen can highlight patterns which fall below a minimum level of competency, bringing awareness so those dysfunctions can be addressed. In a painful population, it can direct referral for additional evaluation, testing and clinical treatment where necessary.
So, the question becomes—Does the FMS line up with key health markers?
While most research has focused on younger, more athletic populations, a recent study looked at the FMS and how it lined up with key health markers in older adults.
Details of the Study
The Cooper Center Longitudinal Study (CCLS) researched 425 men and 158 women around a mean age of 60 years of age, looking at performance on the FMS and key health markers. These markers included " a detailed medical history questionnaire, physical examination, fasting blood chemistry panel, personal and family health history, anthropometry, resting blood pressure, electrocardiogram, and the MoCA for cognitive assessment". Body mass index was determined by calculating body mass in kilograms divided by height in meter squared. Waist circumference was measured at the level of the umbilicus using a cloth tape measure. Metabolic Syndrome (MetSyn)Metabolic Syndrome (MetSyn) was defined as the presence of at least 3 of the following 5 risk factors: HDL-cholesterol <50mg·dl-1 in women or <40 mg·dl-1 in men, triglycerides ≥150mg·dl-1, resting blood pressure ≥130/85mmHg or with physician diagnosed hypertension, WC>88cm in women or >102cm in men, and fasting glucose ≥100 mg·dl-1 or with physician-diagnosed diabetes."
Physical fitness measures were also recorded such as: "self-reported physical activity, and Cardiorespiratory fitness was quantified as the duration of a maximal treadmill exercise test using the modified Balke protocol."
All FMS assessments were administered by trained technicians who had completed the FMS Level 1 certification. The interrater and intrarater reliability of FMS scoring have been shown to be 0.76 and 0.74, respectively (44).
The "quick and dirty" results:
"After adjustment for age, sex, and smoking, total FMS scores were significantly and positively associated with CRF, HDL-cholesterol, PA, frequency of resistance training, total cholesterol, omega-3 index, serum vitamin D, and LDL-cholesterol. Total FMS scores were significantly and inversely associated with WC, BMI, presence of MetSyn, fasting blood glucose, and HbA1c. Total FMS scores were not significantly associated with MoCA score, history of falls, resting blood pressure, or serum B-12 levels."
Interestingly, and specific to the FMS results, the average composite scores for men were 11.73 and were 11.88 for women with a combined average of 11.77. Movement differences could be highlighted between men and women in the Active Straight Leg Raise (ASLR), Shoulder Mobility (SM) and Trunk Stability Push-Up (TSPU). On average, women scored better on the ASLR and SM, with men scoring better in the TSPU.
Takers vs. Non-Takers
In the study, there were a total of 3,678 men and 1,575 women that did not choose to take the FMS as part of the CCLS. This provided the opportunity for additional information on the differences between the takers and non-takers.
"There were also noted differences between subjects in the CCLS that did take and did not take the FMS, FMS takers vs. non-takers. Specifically, men FMS takers had higher values for CRF, diastolic blood pressure, total and low-density lipoprotein (LDL)- cholesterol, and MoCA score, as well as lower values for age, systolic blood pressure, serum vitamin D and B-12, omega-3 index, and history of falls than men FMS non-takers (p , 0.05 for each). Although mean differences in women FMS takers and women FMS non-takers were often similar to those in men, these differences were generally not significant…" (smaller sample size)
For those of you who'd like all the study statistics, you can get your fill by reading the study, which has been released ahead of print HERE.
Conclusion and Application
The Cooper Center Longitudinal Study had some good strengths, such as a solid number of subjects, FMS certified professionals administering the results, and a strong testing battery within the CCLS. Admitted weakness in the study was the more homogenous population of white executives that tended to be the people within the CCLS, thus applying the data to multiple populations may be limited (although I think it can be applied because human movement and adaptation applies across the species).
In the end, "in the current study, the key health markers that were most strongly associated with total FMS score included WC, CRF, BMI, presence of MetSyn, HDL-cholesterol, PA, frequency of resistance training, fasting glucose, and HbA1C, all of which are strongly influenced by lifestyle. For example, physically active individuals are more likely to have higher levels of CRF and HDL- cholesterol and to have lower levels of blood glucose and HbA1c (19). These same individuals are also significantly less likely to be obese or have MetSyn (13). Thus, to a certain extent, the total FMS score in older adults may be viewed as a marker for a healthy lifestyle."
The final line in the paragraph above is the key takeaway: "total FMS score in older adults may be viewed as a marker for a healthy lifestyle." Just as the Get a Grip article discusses grip strength being closely related to all causes of mortality, it is the lifestyle that encourages and develops a good grip that "creates" the connection, not grip strength "per se." A healthy lifestyle and activity levels that encourage or maintain better movement make the FMS a "vital sign" related to key health markers.
The FMS provides the additional benefits of being both modifiable (via correctives) and offers programming direction to encourage physical activity. Because, once you move well enough to adapt in a positive fashion to the stress of exercise, you are more likely to move often. With the knowledge movement does correlate to key health markers in older adults, and with an aging population driving sections of the fitness industry, this is powerful information to promote the FMS with older adults.
Farrell, S. W., Pavlovic, A., Barlow, C. E., Leonard, D., Defina, J. R., Willis, B. L., … Haskell, W. L. (2019). Functional Movement Screening Performance and Association With Key Health Markers in Older Adults. Journal of Strength and Conditioning Research, 1. doi: 10.1519/jsc.0000000000003273
Author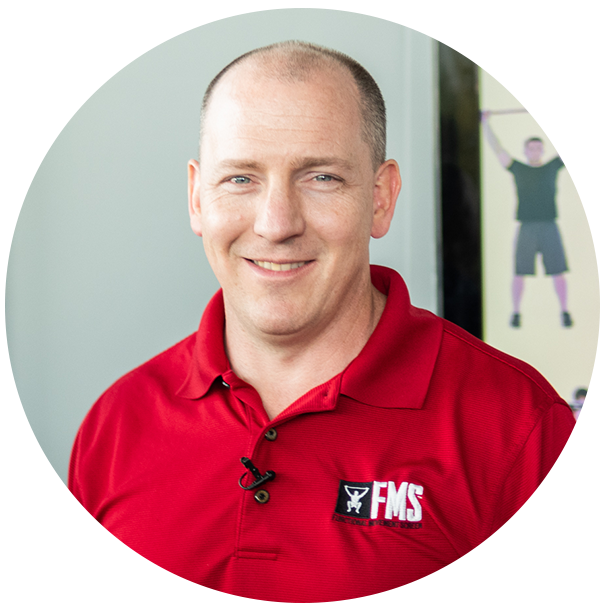 Brett Jones, Chief SFG, is a Certified Athletic Trainer and Strength and Conditioning Specialist based in Pittsburgh, PA. Mr. Jones holds a Bachelor of Science in Sports Medicine from High Point University, a Master of Science in Rehabilitative Sciences from Clarion University of Pennsylvania, and is a Certified Strength & Conditioning Specialist (CSCS) from the National Strength and Conditioning Association (NSCA). With over twenty years of experience, Brett has been sought out to consult with professional teams and athletes, as well as present throughout the United States and internationally.
As an athletic trainer who has transitioned into the fitness industry, Brett has taught kettlebell techniques and principles since 2003. He has taught for Functional Movement Systems (FMS) since 2006 and has created multiple DVDs and manuals with world-renowned physical therapist Gray Cook, including the widely-praised "Secrets of…" series.
Brett continues to evolve his approach to training and teaching and is passionate about improving the quality of education for the fitness industry.
Interested in signing up for a live course?
Please login to leave a comment